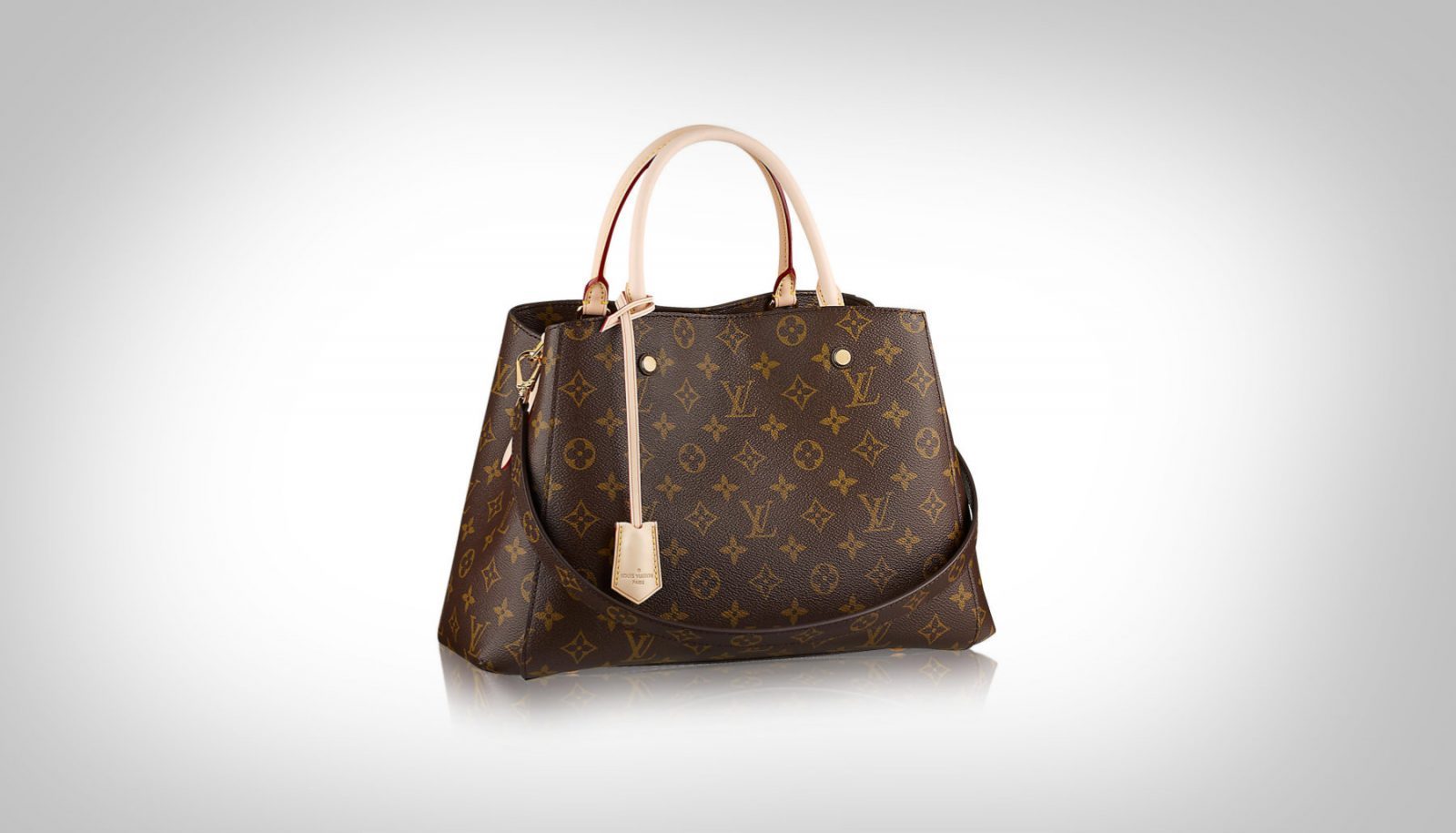 Louis Vuitton Montaigne bag is anything but ostentatious, it works with a lot of outfits and won't go out of style anytime soon. It's a good alternative to a Speedy or a Neverfull bag. However, as with any Louis Vuitton bag, you have to be careful – the fakes are out there.
First of all, a good rule of thumb is to look at the price. There are no 100 euro Louis Vuitton bags. Even a 500 euro bag looks suspicious.
Real Louis Vuitton Montaigne bag comes in 3 sizes – BB, MM and GM. BB is the smallest, measuring 29 x 20 x 13 cm (11.4" W x 7.9" H x 5.1" D). The Monogram Canvas version costs $2260. GM measures 33 x 23 x 15 cm (13" W x 9.1" H x 5.9" D) and costs $2410. The biggest one is MM, measuring 39 x 28 x 16 cm (15.4" x 11" x 6.3") and costing $2570.
Almost every Louis Vuitton bag has a small tag inside with heat-stamped "Louis Vuitton Paris made in France". If a bag was made somewhere else, the wording will be a bit different – not everytime the country of origin is mentioned. Still, "Louis Vuitton Paris" is a must. The font is always the same (I'm not talking about vintage bags, just ones available now for sale), the letters are never crooked, or stamped unevenly.
Monogram Canvas bags usually have handles made of vachetta leather, finished with yellow stitches. Vachetta darkens with age, but when new, is not pink, more like cream colored. Also, the stitches on a new bag are never uneven, aren't broken in a place or two, there are no visible knots or any other imperfections.
Vachetta is also finished with red paint. However, the shade is not lipstick-red, more like crimson-red. And it doesn't bleed onto leather.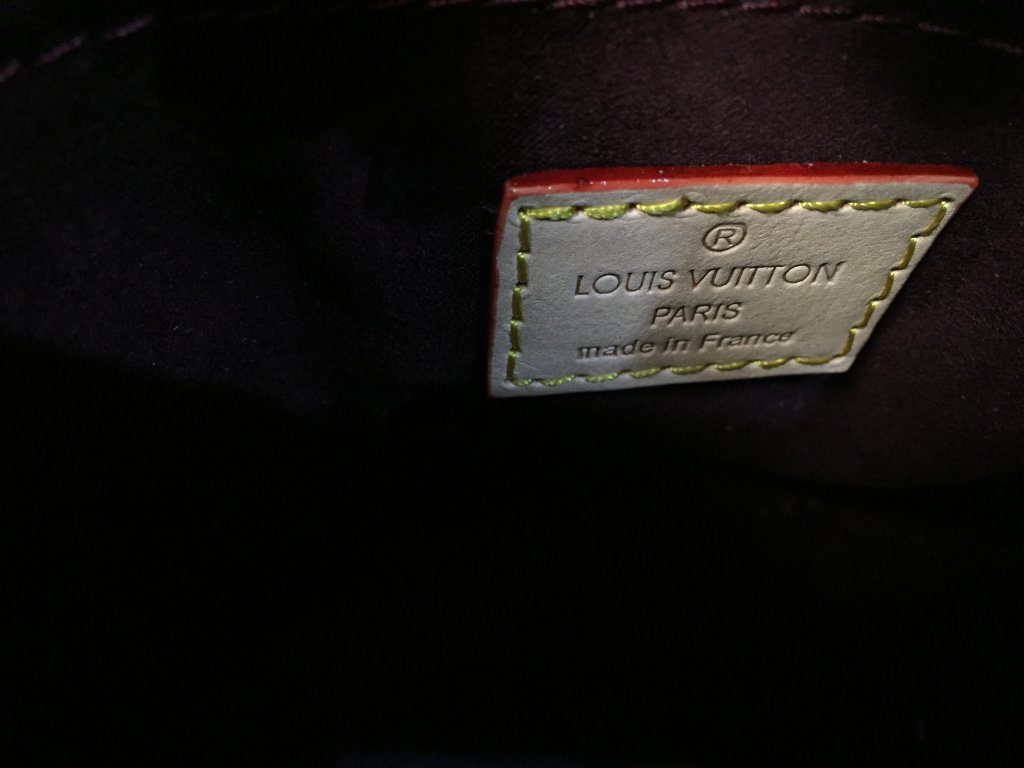 Louis Vuitton Montaigne bag comes with a padlock, and a vachetta keybell. It has the same heat-stamped Louis Vuitton logo, and this font is the same as inside the bag.
Last thing you have to look for in all of the Louis Vuitton bags (excluding, to some extent, vintage bags) is the date code. Sometimes it's a piece of leather, sometimes the code is embedded on the leather somewhere inside the bag. But it's always there. There's a whole method of reading this date code, but to make it short: 4 numbers are supposed to be read in groups: 1st and 3rd together mark the week of a year, and 2nd and 4th together mark the year. There are no dots, dashes or anything like this between numbers.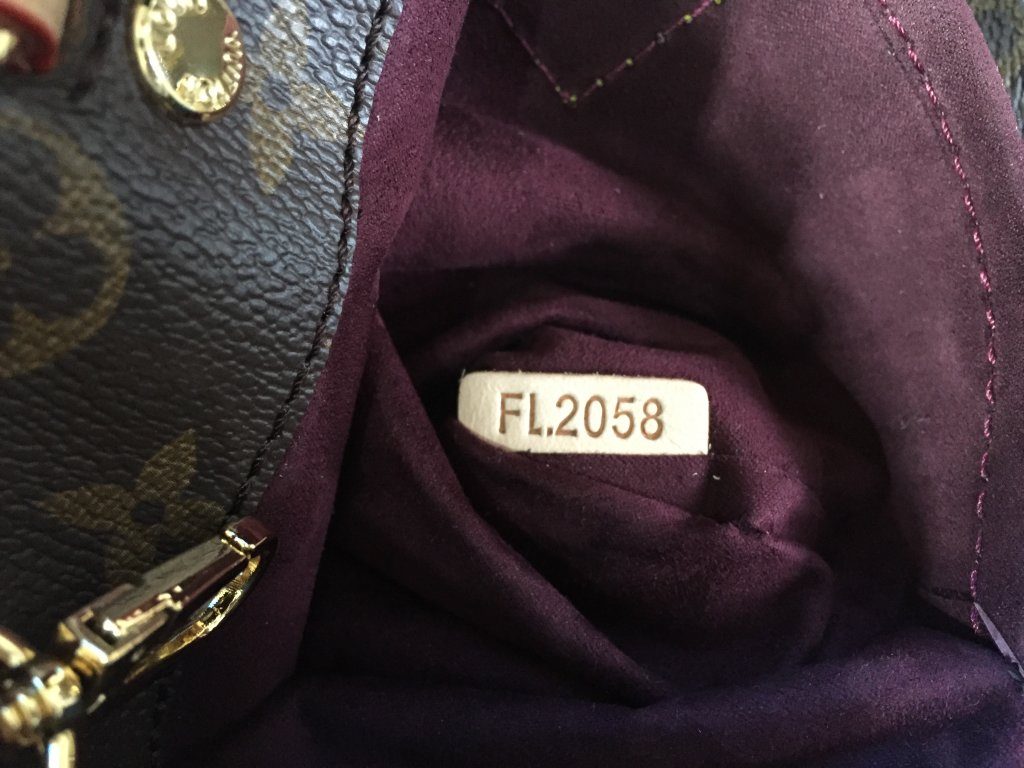 The date code seen above would mean that the Louis Vuitton Montaigne bag for sale is from 2008. Great, only it wasn't introduced until 2014.

Related posts
Cześć!
Mam na imię Ania. W moim blogu znajdziesz masę porad o tym, jak dobrze wybierać – tak, żeby było pięknie. Szukasz przepisu na obiad, chcesz zrobić udane zakupy, a może nie wiesz, jak rozpoznać podróbkę? Zapraszam!
Masz pytania? Napisz do mnie:
ania@jestpieknie.pl